My Custom Ripped Animal Crossing Patterns
Interested in making your own patterns? If so , go here.
Update: Due to demand, newer patterns will now be presented in all three North American palette types: original/GCN, Wild World/DS, and City Folk/Wii.
Note: You may use these patterns as you wish and spread them around as you will, but do try to give credit where credit is due if you display my patterns online. Thanks!



Zelda dress from Twilight Princess [Pattern 1&2/16; 1&6/16; 16&8/16]
(Click for a clearer example of how to make it)
Requested by StarCrossedLover0



Naruto Jacket from Naruto (original) [Pattern 1/16; 16/16; 1/16]
(Click for a clearer example of how to make it)
Requested by Skmanbp



Shana from Shakugan No Shana [Palette 10/16; 6/16; 6/16]
(Click for clearer example of how to make it)
Click here for the GCN pattern.
Click here for the Wild World pattern
Requested by Muffinthing



Wand icon [Palette 11/16; 6/16; 6/16]
(Click for clearer example of how to make it)
Click here for the GCN pattern.
Click here for the Wild World pattern
Requested by TPyrotekk



Kallen Stadtfield/Kozuki from Code Geass [Palette 10/16; 6/16; 9/16]
(Click for clearer example of how to make it)
Click here for the GCN pattern.
Click here for the Wild World pattern
Requested by Pasellia



C2 from Code Geass [Palette 14/16; 8/16; 8/16]
(Click for clearer example of how to make it)
Click here for the GCN pattern.
Click here for the Wild World pattern.
Requested by Pasellia



Lelouch from Code Geass [Palette 1/16; 5/16; 9/16]
(Click for clearer example of how to make it)
Click here for the GCN pattern.
Click here for the Wild World pattern.
Requested by Pasellia



Allen Walker from D. Gray-Man [Palette 4/16; 6/16; 6/16]
(Click for clearer example of how to make it)
Click here for the GCN pattern.
Click here for the Wild World pattern.
Requested by Natalie



The Millenium Earl from D. Gray-Man [Palette 9/16; 15/16; 8/16]
(Click for clearer example of how to make it)
Click here for the GCN pattern.
Click here for the Wild World pattern.
Requested by Natalie



Edward Elrich from Fullmetal Alchemist [Palette 13/16; 8/16; 6/16]
(Click for clearer example of how to make it)
Click here for the GCN pattern.
Click here for the Wild World pattern.
Requested by Natalie



Uryuu Ishida from Bleach [Palette 1/16; 6/16; 6/16]
(Click for clearer example of how to make it)
Click here for the GCN pattern.
Click here for the Wild World pattern.
Requested by Natalie



L from Death Note [Palette 13/16; 8/16; 6/16]
(Click for clearer example of how to make it)
Click here for the GCN pattern.
Click here for the Wild World pattern.
Requested by Natalie



Tails from Sonic Battle [Palette 1/16; 1/16; 12/16]
(Click for clearer example of how to make it)
Click here for the GCN pattern.
Click here for the Wild World pattern.
Sprite ripped by Riokenn
Requested by LegoLucas



Amy from Sonic Advance [Palette 1/16; 1/16; 12/16]
(Click for clearer example of how to make it)
Click here for the GCN pattern.
Click here for the Wild World pattern.
Requested by LegoLucas



Gravity Suit Costume Pattern from Metroid Prime [Pattern 11/16; 1/16]
(Click for a clearer example of how to make it)



Sonic the Hedgehog from Sonic Battle [Palette 16/16; 4/16]
(Click for clearer example of how to make it)
Click here for the GCN/Wild World pattern.
Requested by YoYoYoshi



Pikachu from Pokemon Platinum [Palette 11/16; 7/16]
(Click for clearer example of how to make it)
Click here for the GCN/Wild World pattern.
Requested by YoYoYoshi



Flonne from Disgaea Anime [Palette 9/16; 4/16]
(Click for clearer example of how to make it)
Click here for the GCN/Wild World pattern.
Requested by Neko1989



Etna from Disgaea Anime [Palette 8/16; 10/16]
(Click for clearer example of how to make it)
Click here for the GCN/Wild World pattern.
Requested by Neko1989



Luxray from Pokemon Diamond/Pearl [Palette 13/16; 4/16]
(Click for clearer example of how to make it)
Click here for the GCN/Wild World pattern.
Requested by Shade



Newgrounds logo [Palette 2/16; 8/16]
(Click for clearer example of how to make it)
Click here for the GCN/Wild World pattern.
Requested by Shade



Arceus from Pokemon Diamond/Pearl [Palette 4/16; 8/16]
(Click for clearer example of how to make it)
Click here for the GCN/Wild World pattern.
Requested by Shade



Chaud from Mega Man: Battle Network series [Palette 4/16; 9/16]
(Click for clearer example of how to make it)
Click here for the GCN/Wild World pattern.
Requested by ShadowNinja45



Power Suit Costume Pattern from Metroid Prime [Pattern 16/16; 1/16]
(Click for a clearer example of how to make it)



Rei Ayanami Costume Pattern from Neon Genesis Evangelion [Pattern 6/16; 10/16]
(Click for a clearer example of how to make it)
Requested by RJ



Skull Kid Costume Pattern from Majora's Mask [Pattern 16/16; 7/16]
(Click for a clearer example of how to make it)
Requested by Porkman1309



Guest Mario Costume Pattern [Pattern 12/16; 4/16]
(Click for a clearer example of how to make it)
Contributed by MarioMaster



Lucky Star Summer Costume Pattern [Pattern 11/16; 1/16]
(Click for a clearer example of how to make it)
Requested by Becksi(*)



Haruhi Suzumiya Costume Pattern [Pattern 11/16; 1/16]
(Click for a clearer example of how to make it)
Requested by Becksi(*)



Master Chief from Halo 3 [Palette 8/16; 8/16]
(Click for clearer example of how to make it)
Click here for the GCN/Wild World pattern.
Requested by Vampireboy183




Cortana from Halo 3 [Palette 2/16; 6/16]
(Click for clearer example of how to make it)
Click here for the GCN/Wild World pattern.
Requested by Vampireboy183



Orbital Drop Shock Trooper from Halo 3: ODST [Palette 9/16; 11/16]
(Click for clearer example of how to make it)
Click here for the GCN/Wild World pattern.
Requested by Vampireboy183



WarioWare Wario Costume Pro Pattern [Pattern 11/16; 1/16]
(Click for a clearer example of how to make it)



Farore from The Legend of Zelda: Oracle Series [Palette 8/16; 10/16]
(Click for clearer example of how to make it)
Click here for the GCN/Wild World pattern.
Requested by Shadowninja45



Saria from The Legend of Zelda: The Ocarina of Time [Palette 8/16; 8/16]
(Click for clearer example of how to make it)
Click here for the GCN/Wild World pattern.
Requested by Scoochieman9



Cinderella Costume Pro Pattern [Pattern 6/16; 1/16]
(Click for a clearer example of how to make it)
Requested by 302JIM



Fawful from Mario & Luigi: Superstar Saga [Palette 11/16; 1/16]
(Click for clearer example of how to make it)
Click here for the GCN/Wild World pattern.
Sprite ripped by AJ Nitro
Requested by El Napkino



Keroro Gunso from Sgt. Frog [Palette 8/16]
(Click for clearer example of how to make it)
Requested by Becksi(*)



Mew Ichigo from Tokyo Mew Mew [Palette 7/16]
(Click for clearer example of how to make it)
Requested by Becksi(*)



Mew Pudding from Tokyo Mew Mew [Palette 6/16]
(Click for clearer example of how to make it)
Requested by Becksi(*)



Konata from Lucky Star [Palette 16/16]
(Click for clearer example of how to make it)
Requested by Becksi(*)



Haruhi Suzumiya from The Melancholy of Haruhi Suzumiya [Palette 8/16]
(Click for clearer example of how to make it)
Requested by Becksi(*)



Mikuru Asahina from The Melancholy of Haruhi Suzumiya [Palette 6/16]
(Click for clearer example of how to make it)
Requested by Becksi(*)



Brewster [Palette 6/16]
(Click for clearer example of how to make it)
Requested by DDubock



Sakura from Jump Ultimate Stars [Palette 16/16]
(Click for clearer example of how to make it)
Ripped by Neimad
Requested by Kagome



Itachi from Naruto Ninja Council 5 [Palette 8/16]
(Click for clearer example of how to make it)
Ripped by Neimad
Requested by Kagome



Inuzuka hat (with Akamaru) from Naruto [Palette 15/16]
(Click for clearer example of how to make it)
Requested by Jess



Inuzuka costume [Palette 8/16]
(Click for clearer example of how to make it)
Requested by Jess



Inuyasha from Wonderswan Color [Palette 6/16]
(Click for clearer example of how to make it)
Requested by PokemaniacRobby



Ichigo Kurosaki from Jump Ultimate Stars [Palette 16/16]
(Click for clearer example of how to make it)
Requested by PokemaniacRobby



Comedian Jim Gaffigan [Palette 15/16]
(Click for clearer example of how to make it)
Requested by DDubock



Tom Nook from Animal Crossing Anime [Palette 8/16]
(Click for clearer example of how to make it)
Requested by JDubock



Ling Ling from Drawn Together [Palette 8/16]
(Click for clearer example of how to make it)
Requested by Nikki Kitten Cat



Etna from Disgaea [Palette 6/16]
(Click for clearer example of how to make it)
Requested by Teha Arael



Master Emerald from the Sonic series [Palette 8/16]
(Click for clearer example of how to make it)
Requested by Lindentree



Jack Sparrow hat from Pirates of the Carribean [Palette 8/16]
(Click for clearer example of how to make it)
Requested by Libby



Jack Sparrow outfit from Pirates of the Carribean [Palette 11/16]
(Click for clearer example of how to make it)
Requested by Libby



Super Mario Galaxy 4x3 pattern [Pattern 6/16]
(Click for a clearer example of how to make it)
Requested by J0N-J0N



Shopping Center (Click to see other map patterns)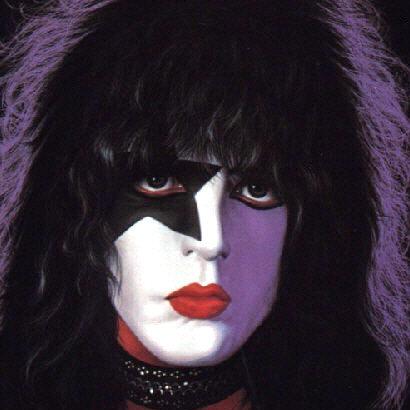 Paul Stanley of KISS, black and white 2x2 pattern (Click to see the patterns)
Requested by SSMatt2



Jiraiya hat from Naruto [Palette 15/16]
(Click for clearer example of how to make it)
Requested by gboybig



Jiraiya costume from Naruto [Palette 8/16]
(Click for clearer example of how to make it)
Requested by gboybig



Mjolnir armor from Halo [Palette 8/16]
(Click for clearer example of how to make it)
Requested by Clark1991



Jet the Hawk from Sonic Riders [Palette 11/16]
(Click for clearer example of how to make it)
Requested by Jessie



Character from the Warriors series [Palette 15/16]
(Click for clearer example of how to make it)
Requested by WildPaw



Tsukasa from .hack//Sign [Palette 6/16]
(Click for clearer example of how to make it)
Requested by Izzy



Elite Head from Halo series [Palette 15/16]
(Click for clearer example of how to make it)
Requested by jdubock



Elite Head (2) from Halo series [Palette 7/16]
(Click for clearer example of how to make it)
Requested by jdubock



Zant from Zelda: Twilight Princess [Palette 15/16]
(Click for clearer example of how to make it)
Requested by Jess and Derek



Epona from Zelda: Twilight Princess [Palette 14/16]
(Click for clearer example of how to make it)
Requested by Jess and Derek



Spiny from New Super Mario Bros. [Palette 8/16]
(Click for clearer example of how to make it)
Requested by J.R. Ruiz



Brick from Super Mario Bros. [Palette 16/16]
(Click for clearer example of how to make it)
Requested by J.R. Ruiz


Toboe (Wolf form) from Wolf's Rain [Palette 5/16]
(Click for clearer example of how to make it)
Requested by jlmilan



Nine-tailed Fox Demon from Naruto [Palette 6/16]
(Click for clearer example of how to make it)
Requested by jlmilan



Wolverine costume from X-Men [Palette 11/16]
(Click for clearer example of how to make it)
Requested by LynxBrighteyes



Don Patch from Bobobo-bo Bo-bobo [Palette 8/16]
(Click for clearer example of how to make it)
Requested by D. Dubock



Bobobo from Bobobo-bo Bo-bobo [Palette 8/16]
(Click for clearer example of how to make it)
Requested by D. Dubock



Knuckles from Sonic Battle [Palette 6/16]
(Click for clearer example of how to make it)
Requested by L. Hershey



Goku's gi from Dragonball Z [Palette 12/16]
(Click for clearer example of how to make it)
Requested by L. Hershey



Sasuke from Naruto RPG 2 [Palette 8/16]
(Click for clearer example of how to make it)
Ripped by dimps
Requested by sillymonkey677



Rock Lee from Jump Superstars [Palette 8/16]
(Click for clearer example of how to make it)
Ripped by SSJ Zac
Requested by D. Dubock



Silver the Hedgehog [Palette 6/16]
(Click for clearer example of how to make it)
Requested by Duck Mazta



Mega Man from Mega Man Star Force: Leo [Palette 7/16]
(Click for clearer example of how to make it)
Requested by Juan Ruiz



Dark Spire Sonic from Sonic and the Secret Rings [Palette 16/16]
(Click for clearer example of how to make it)
Requested by Juan Ruiz



Samus unmasked, color version from Metroid Fusion [Palette 8/16]
(Click for clearer example of how to make it)
Requested by RachelBat
Next page
Suggestions? E-mail me! LouWeeJee@aol.com
Back to main